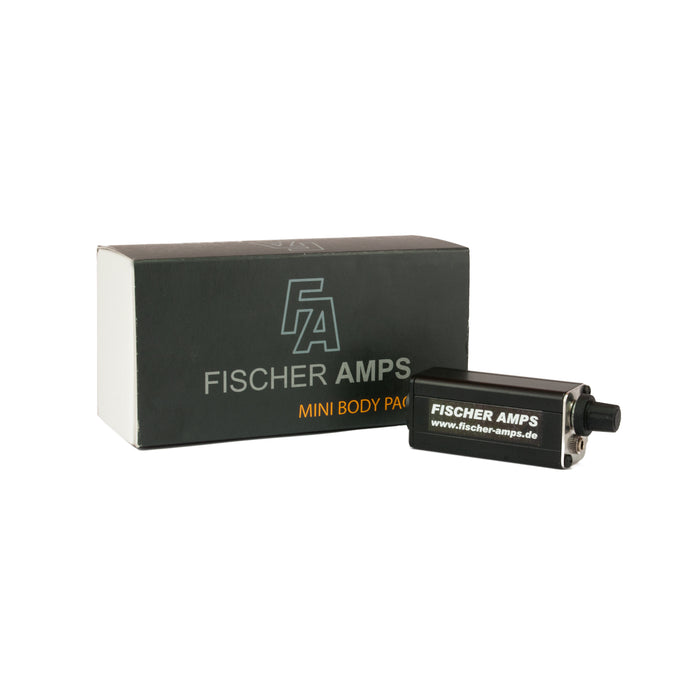 Fischer Amps Mini Body Pack 2
Pre-order
Original price
$85.00
-
Original price
$85.00
Fischer Amps passive mini body pack for use with headphones or in ear monitoring either live or in the studio. Its small design makes it perfect for a large range of uses. Take control of your own mix with the built in volume control. 
Equipped with an additional mono switchover, the new Mini Body Pack 2 can also be used for mono or balanced outputs.
Fixed with a belt clip, it is a brilliant tool for use with headphone or in-ear earphones on stage or in the studio.
The cable coming from the headphone amp is plugged in the bottom side of the Body Pack and is locked to avoid that it is inadvertently pulled out.
The Mini Body Pack 2 has a combined XLR and ¼" (6.3mm) jack stereo input.
The 1/8" (3.5mm) jack output for the headphone or the in-ear earphones as well as a passive volume control are at the top of the unit.
Sturdy and roadworthy design: aluminum casing, stainless steel belt clip, Neutrik sockets.
The high-quality volume control is very durable, made of plastic with fine rubber cover and has 41 detent positions
What If I Move Venue?
We always contact our customers before sending out a back order. This ensures your items don't get sent to a previous tour venue. This can also be updated to make things more convenient for you.