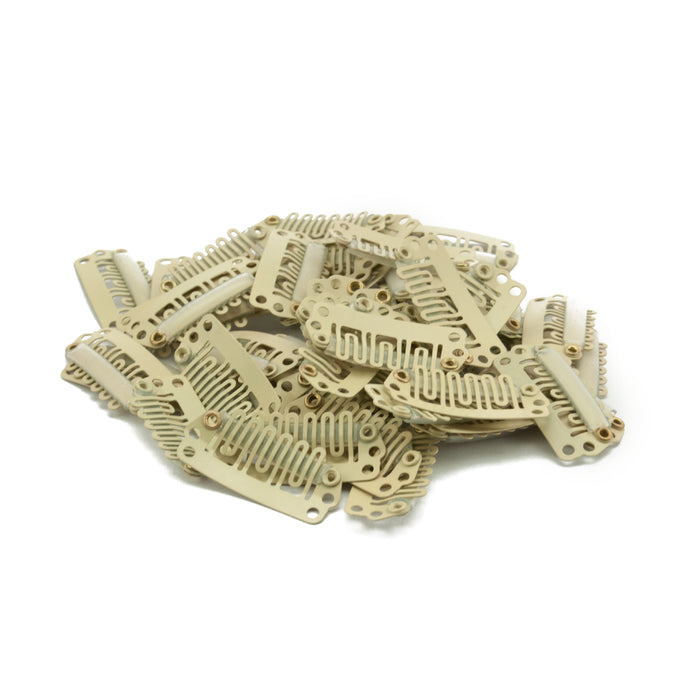 Medium Wig Clips
Original price
$14.00
-
Original price
$14.00
Wig clips are one of the main tools used for concealing microphones in a performer's hair. These clips are made from a high quality stainless steel, resisting corrosion caused by sweat. These small clips are 2.8cm wide and available in a range of five hair colours, from black through to blonde, perfect for any hair colour. Thread a little bit of elastic through the two holes, knotting the ends, to create a loop. Then, weave the microphone through to loop two or three times. Use this method at three or four positions along the mic wire to fix the mic securely into the performer's hair.
Sold in bags of 50 clips.
Colours may vary.
Delivery Time
Next Day Delivery available for orders placed before 1pm Monday - Friday.
Free Standard 3- 5 Working Day delivery on orders over £250