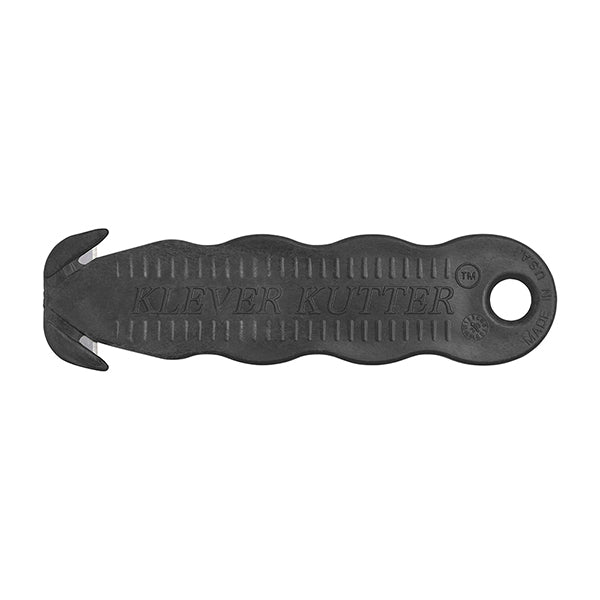 KLEVER KUTTER
Original price
$3.00
-
Original price
$25.00
Say goodbye to the days of struggling with conventional cutters and embrace the revolutionary Klever Kutter Standard Carbon Steel Blade—a must-have tool for your daily cutting needs.
Product Description:
Unleash the power of simplicity with the Klever Kutter Standard Carbon Steel Blade! Designed to perfection, this cutting-edge tool guarantees a seamless and hassle-free cutting experience. Crafted with premium-quality carbon steel, our blade is sharp, durable, and capable of slicing through various materials with ease.
Features and Benefits:
Safety First: The Klever Kutter comes equipped with a recessed carbon steel blade that minimizes the risk of accidents, providing you with unparalleled safety during usage.

Efficiency Redefined: Say goodbye to time-consuming and laborious cutting tasks! The Klever Kutter's ergonomic design ensures effortless handling, allowing you to accomplish your tasks swiftly and efficiently.

Versatile Application: Whether it's opening packages, slicing through cardboard boxes, or cutting straps, the Klever Kutter is your go-to tool for an array of cutting tasks. It's perfect for both professional use and everyday activities at home.

Eco-Friendly: Built with sustainability in mind, the Klever Kutter is environmentally friendly. Its innovative design allows for an extended lifespan, reducing waste and promoting eco-consciousness.
Unleash the Klever Kutter in Your Life!
Don't let traditional cutting tools slow you down. Embrace innovation and make cutting tasks a breeze with the Klever Kutter Standard Carbon Steel Blade. Say hello to safety, efficiency, and versatility—all in one compact tool.
Delivery Time
Next Day Delivery available for orders placed before 1pm Monday - Friday.
Free Standard 3- 5 Working Day delivery on orders over £250